Our communities are at the heart of what we do...
2023 marked our Platinum Jubilee as we celebrated 70 years of helping people to buy their own homes and save for their future. We continue supporting local charities, events and organisations which contribute to the quality of life in the communities we serve. We've come a long way since our inception in 1953 and we continue to maintain our traditional values as we look to the future.
Our CSR programme continues to have two primary purposes and ensures we respond to our communities needs in ways that matter to them the most.
Firstly, by demonstrating our core best practice behaviours as a Building Society:
- Ensuring our commitment to providing responsible financial services
- Serving our customers with honesty and integrity
- Recognising our employees' contributions and their part in our success
- Striving to optimise benefits for our Members
Secondly, to ensure we have an ongoing commitment to the local communities in and around where we operate.
Our Endowment Fund
The purpose of our Endowment Fund is to support children, health and local community projects primarily within the geographic area of Hertfordshire but also Bedfordshire. During 2023, we received a wide range of project applications for funding. We're committed to supporting a diverse variety of applications and each submission is assessed against specific criteria. We analyse the positive and direct impact the project will have for local people and the community. All our grants have been delivered in collaboration with Hertfordshire Community Foundation (HCF), an independent countywide charity that provides grant support to local grassroots organisations and to children and families in crisis by encouraging local philanthropy. HCF helps identify and research suitable projects for us to fund in line with our areas of priority.
We take great pride in the work we do in the local communities, our volunteering for local charities and also the fundraising our colleagues do for causes close to their heart. Take a look below at some of the work we have recently done within our local communities.
Small Acts of Kindness – Volunteering 2023
Small Acts of Kindness (SAOK) are a charity that source and distribute practical gifts to older people in Hertfordshire. Their aim is to ensure that every older person feels warm in their home and connected to their community. They do this by sourcing and distributing practical gifts that reduce the negative impact that feeling lonely and isolated can have on older people's physical and mental wellbeing. Their gifts help older people who are cold in their homes, people who often have to make the impossible choice between heating their homes and buying food.
This winter, SAOK will be sourcing, packing and distributing 12,000 Warm in Winter gift bags, helping to heat the person, when they can't afford to heat their home. This means 12,000 older people will be warmer in their homes, happier and more connected to their community.
Last year we had nine of our colleagues volunteer to help out. This year we had two sessions in which 10 colleagues volunteered in total to help with the packing of bags and also passing these onto a central collection point to pack for onward distribution.
Well done to all those who volunteered to help SAOK towards their target of 12,000 gift bags. You can view some of the pictures below.
You can also visit the Small Acts of Kindness website here: https://www.smallactsofkindness.co.uk/
Watling View School
On Friday 28th July, seven colleagues made their way to Watling View School for a day of painting and garden clearance. Watling View is a 2-19 maintained special school in St Albans, which caters for up to 92 pupils, with a wide range of complex and profound learning difficulties.
Our team was split into two groups- one to do outside clearance and the other to paint classrooms (swapping duties after lunch).
It was a very busy, fun and fulfilling day enjoyed by us all! Pictures of our team can be viewed below!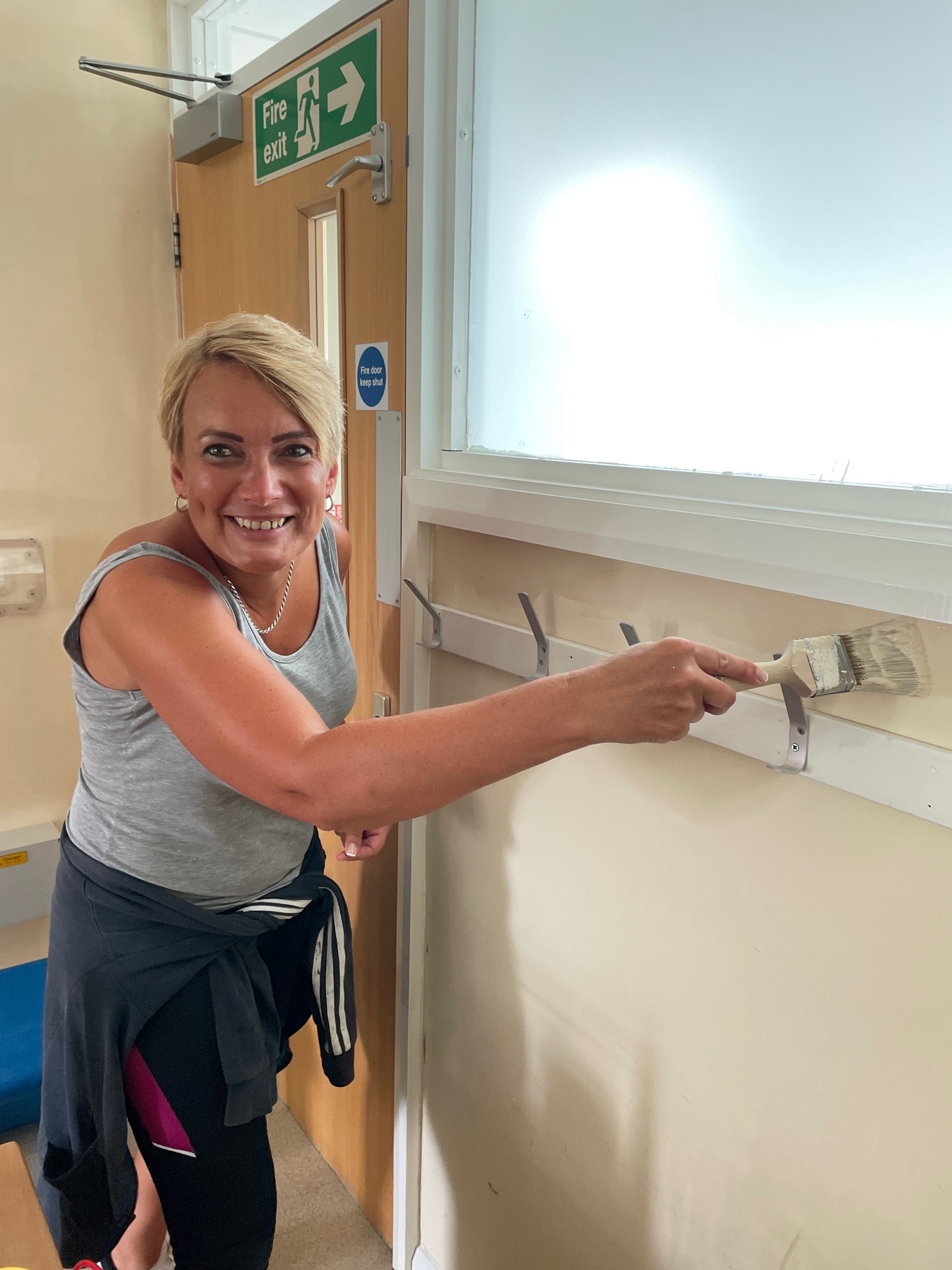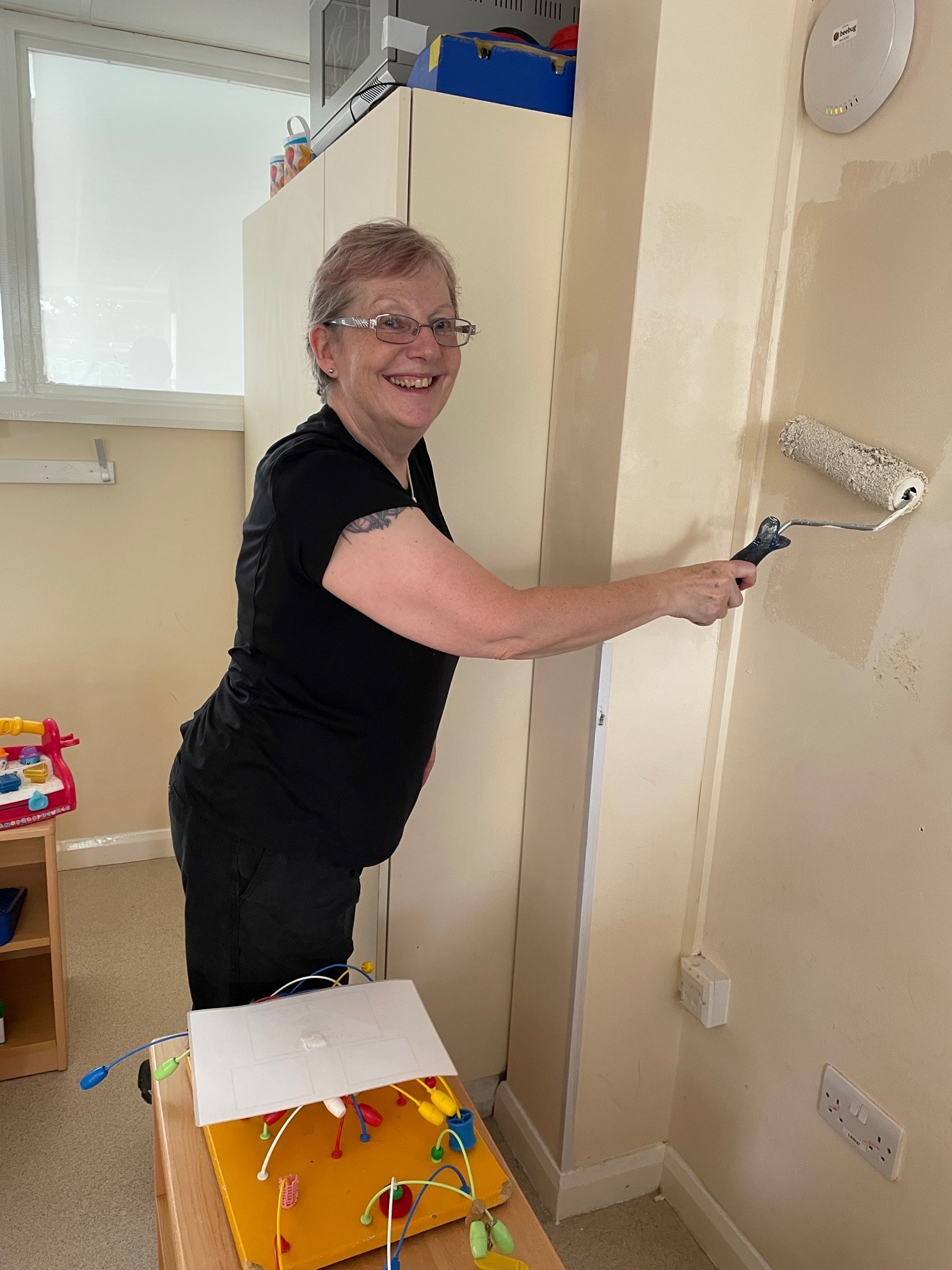 Sunnyside Volunteering
Sunnyside Rural Trust was founded in 1990 as a small, horticultural project for young people and adults with learning disabilities. It is now a thriving charity and social enterprise, offering training and work experience for over 150 vulnerable people in the local community.
They train people with learning disabilities to acquire skills in a number of rural and retail activities. These include beekeeping, looking after chickens, growing a wide range of plants and produce, landscaping and garden maintenance.
Their training and work experience take place across Hemel Hempstead, Berkhamsted and Northchurch in a range of tranquil settings. These include ancient woodland, allotments, orchards, greenhouses and a cafe and farm shop.
In May 2023, 5 of our colleagues volunteered to help out and get stuck into loads of tasks at the Northchurch site. Pictures can be seen below. We will be doing another volunteering session in September 2023.
In September, 3 of our colleagues did an additional day of volunteering with Sunnyside, this time at their Hemel Hempsted site. On a boiling hot day, our team were put to good use and had a productive day of hard work. A rewarding day whilst also learning more about the Sunnyside project and some of the lives that have been transformed by the great work they do.
More volunteering days are planned with Sunnsyide in 2024!
Charity of the year
In line with our vision to play an active role in our communities, we selected a local charity, Rennie Grove Hospice Care to be our charity of the year.
Rennie Grove is a hospice that provides a lifeline to patients, carers and families facing life-limiting illness in Herts and Bucks. In addition to raising funds via our AGM, we also hope to be able to support them in other ways throughout the course of the year.
Youth Talk
Youth Talk are a St Albans based charity that provides confidential counselling/ psychotherapy to 13-25 year-olds who live, work and/ or attend school/college in the District of St Albans and surrounding areas.

We have a multi-year commitment with them which allows Youth Talk to provide free counselling, both digitally and in person, to young people with mental health issues. We have also worked with Youth Talk during Mental Health Awareness Week this year. Helping raise awareness of this years topic of 'Anxiety' with fellow colleagues. Youth Talk do incredible work and we are delighted to be able to provide continued support.
You can visit their website by clicking here