Mortgage Affordability Calculator
Our Mortgage Affordability Calculator is designed to provide you with an estimate of how much money may be borrowed, upon completing the necessary details.
Here are a few useful tips: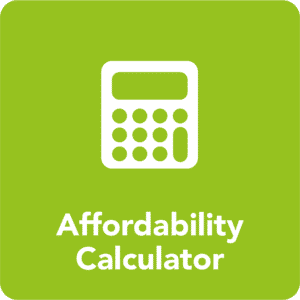 Make sure you take a print copy for your records.
There are stages within the income/expenditure section where the figures required are annual and monthly – so be careful when inputting the figures
There are Tool Tips added in some sections, if you feel the experience can be improved further, please do let the BDM know when requesting an Agreement in Principle
Please note that this calculators purpose is to act as a guide only. You can save and print your completed estimate and receive a unique reference number. This number can be quoted to our Business Development team to discuss your requirements in more detail.
Our affordability calculator does not include a LTI cap. Therefore, it is important that the expenditure data entered is as accurate as possible. If the expenditure is less than would ordinarily be expected this will result in a higher potential maximum borrowing amount which may not be achievable once the full application and supporting documents are submitted.
This is our first version and we do have some planned enhancements to come later this year, however, any constructive suggestions would be gratefully received! Please let our BDMs know.
This content and service is intended for Intermediary purposes only.
YOUR MORTGAGE WILL BE SECURED ON YOUR PROPERTY AND YOUR HOME MAY BE REPOSSESSED IF YOU DO NOT KEEP UP REPAYMENTS ON YOUR MORTGAGE.
MORTGAGE PRODUCTS ARE REGULATED BY THE FINANCIAL CONDUCT AUTHORITY EXCEPT SECOND/HOLIDAY HOME, BUY-TO-LET AND RESIDENTIAL DEVELOPMENT, WHERE THE BORROWER DOES NOT RESIDE ON SITE DURING THE DEVELOPMENT PERIOD.