How to Submit New Mortgage Business
Our process…
As a valued partner we want to make sure your experience with us is as smooth as possible. Our enquiry to application process shows you the key stages of making an application with us.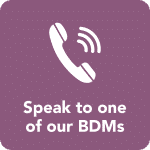 1. Speak to one of our BDMs
Firstly, it is recommended that you utilise our *Affordability Calculator and view our Criteria to gauge whether your enquiry will fit with us. Next, have a discussion with one of our BDMs: they are on hand to talk you through our criteria and discuss your client's needs. If they feel your enquiry can then progress immediately, they will provide you with an Agreement in Principle (AIP) response on email, along with an initial list of requirements. If an immediate decision cannot be made, more information may be required.
Our BD team:
Jean Errington, Business Development Manager, Tel: 07483 310314 Email: brokerteam@harpendenbs.co.uk
Craig Middleton, Mortgage Sales Manager, Tel: 07741 661036 Email: brokerteam@harpendenbs.co.uk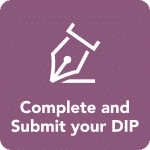 2. Complete and Submit your Application
Once you have received your AIP email from our BDMs, you can then submit a full mortgage application and supporting documents - this can be completed using Broker Online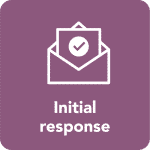 3. Initial response
Once the full application is submitted you will receive confirmation via email of how the application fee can be paid, as well as details of our current estimated timescales (please visit our SLAs page for details of our present timescales). Please be aware that new applications will not be processed until the application fee is paid.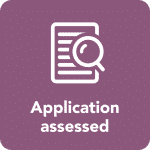 4. Application assessed
Once the application fee has been received the application will be initially assessed by our underwriters who will liaise with the processing team regarding the case. The processors will then contact you via email with a full update of any further documentation or information required in order to progress the case to valuation (please note the Society does not instruct the survey until all underwriting requirements have been satisfied).
*Please note that our affordability calculator does not include a LTI cap. Therefore, it is important that the expenditure data entered is as accurate as possible. If the expenditure is less than would ordinarily be expected this will result in a higher potential maximum borrowing amount which may not be achievable once the full application and supporting documents are submitted.