by Craig Middleton, Mortgage Sales Manager, Harpenden Building Society
With increasing numbers from a senior generation wanting to offer financial support to younger family members or provide for their twilight years, what investment opportunities are available to them? Property investment facilitated by 'Later Life Lending' is one option benefitting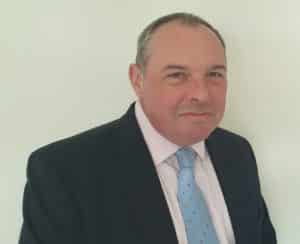 customers, their families, and brokers too.
Investment opportunities
The only certainty, in a time dominated by Brexit, Covid-19 and climate change, is uncertainty! As a result, good investment opportunities are harder to find but some traditional examples remain strong.
With interest rates remaining at a historic low and house prices generally rising in value in recent years, property investment has provided a good rate of return. In the second half of 2020 and the beginning of 2021, residential property prices in the United Kingdom saw dramatic increase. The average price of a house in the UK increased by 9.26 percent in the 12 months prior to March 2021, reaching an estimated value of roughly 231,644 British pounds in the first quarter of 2021*. An ongoing rise in house prices is never guaranteed but with demand for quality stock outstripping availability, prudent property investment can create a sound investment.
Spreading the love
With potential strong returns from property, later life lending is one area of borrowing that is particularly popular amongst senior applicants wanting to free up capital to help their children get onto the property ladder or to support a growing family. Releasing money to pay for care costs is another key factor in taking out mortgages in later life. Age need not be a barrier to successful lending.
Challenges for older borrowers
Gaining access to the right mortgage is key. Brokers' customers who took out Interest only mortgages and now coming to the end of their term may have limited, future options with mainstream lenders. Their incomes may be very different now due to the fact they are semi-retired, taking out their pension or working reduced hours. Whereas some lenders may only supply them with Capital and Interest mortgages (if at all), which is often not suitable for their new financial scenario, specialist lenders are offering lifetime or interest-only mortgages providing far more flexibility and security for homeowners, assuring customers that they do not have to sell their home in five or ten years' time.
Flexibility for later-life borrowers
Harpenden has no upper age limits for borrowers. When we assess each case, we consider every applicant's individual financial portfolio. Each case is different, and we believe it's important to get a clear understanding of an applicant's specific motivations and circumstances to work out the best solution for their needs. Entering a dialogue with our brokers is critical to achieve this. It allows us to analyse details that may not be instantly obvious from either paper-based applications or those submitted through our Broker Online portal. Ultimately, a flexible approach is crucial to supporting later-life borrowers achieve their unique goals and ambitions for both themselves and their families.
The Harpenden team will be pleased to hear from brokers wishing to meet their customers' later life lending needs.
*Statista, Nov 1, 2021